Kendo practices are held at the The Phoenix Society for Historical Swordsmanship:

1828 North 19th Avenue
Suite 12
Phoenix, AZ 85021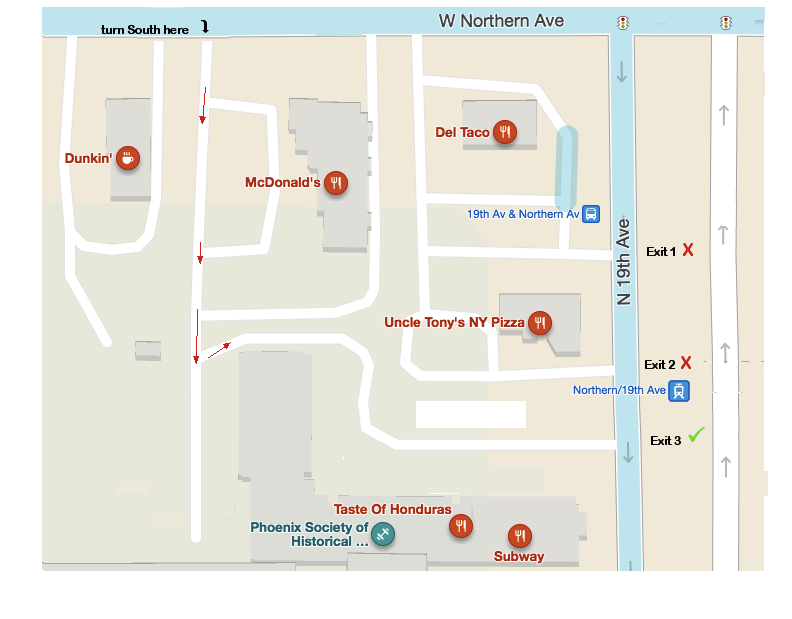 Overlay courtesy of Bing Maps ...
From I-17:
Go East at the Northern Exit.
Just before 19th Avenue, turn right (south) at the McDonal's drive-thru entrance. But ... drive south passed the actual drive-thru (it will be on your left) to enter the 1828 North parking lot.


From 19th Avenue:
Due to the Metro Line dividing 19th Avenue . . .
the Southwest corner of 19th Avenue and Northern, may only be accessed from the south bound lanes. Take the 3rd Exit available on the right.